Rainbow Six Siege received a Y5S4.3 patch on live servers on the 26th of January 2021. The Y5S4.3 patch was anticipated by many players within the R6 community and for a good reason. Balancing patches that come out every season tend to shift the meta of the game. It's hard to speak about the general consensus of a community as big as Rainbow Six Siege one, but it feels to us as if more and more people grew dissatisfied with the current meta of the game.
Does the Y5S4.3 patch bring changes that will make your experience more enjoyable?
Well, you will have to judge it by yourself after reading the below patch notes!
Be the first to know about new content!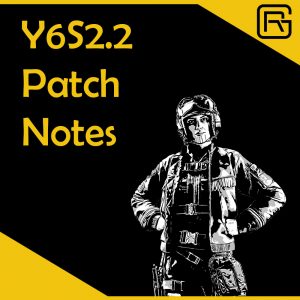 Mid season reinforcements for Y5S3 are available now! Rainbow Six Siege got operator balancing, guard brake animation for shields and yellow ping changes! Check here the full Y5S3.3 patch notes.
Read More
Operation Neon Dawn has been released by Ubisoft. The last season of Year 5 adds new defender – Aruni – and introduces tons of other changes!
Read More