Two face shields preventing headshots

Deagle is a powerful pistol

Has a choice between DMR and AR

Great at watching angles
Not good at anything else

Lower movement speed with shield on

Low face shields' HP

Weak AR
Not as powerful as he once was, Blackbeard is a great option for more passive players who like to hold angles on defenders to cut off rotations or penalize cheeky opponents trying to peek you.
In R6 Siege Blackbeard serves the role of Angle watcher.
He is best in the hands of players with the precise aim as hitting your shots is the main influence BB player will have on the round.
Blackbeard
Table of Content
Jenson grew up in a comfortable upper middle-class family with no military history.
He decided that he wanted to be a Navy SEAL at a young age and devoted his life to achieving this goal. With the help of his father, a kinesiology professor at the University of Washington, he started training at twelve and enlisted at eighteen.
Detailed information on how to play Blackbeard R6
In R6 Siege Blackbeard can use two face shields which, when equipped on his primary weapon, prevent Blackbeard from taking damage to the head.
Each shield has an HP of 20, which does not regenerate.
The status of shields is displayed in the right-bottom corner of the screen. It does not display the exact HP number left on a shield. However, it hardly matters since
Y6S1
nerf – 20 hp protects Blackbeard only from a single bullet anyway.
When using a primary weapon with an equipped shield, Blackbeard is moving 30% slower. 
To move faster, players can either take off a shield or switch to the secondary weapon – Deagle.
Mechanically Blackbeard is extremely easy to use. 
Faceshields have to be manually equipped by pressing the unique utility button. The shield can be detached by pressing the button again, after which game will swap the order of equipping shields (pressing button again will fit 2nd shield).
When choosing a location from which Blackbeard wants to challenge defenders, he should focus on avoiding exposing the body as much as possible. Therefore the best place for Blackbeard to hold angles are windows, skylights, and half walls.
As a Blackbeard situated in a window, you do not want to rappel upside down in a reversed position. Such placement allows defenders to shoot the top of your head which is left exposed if the defender has an angle of elevation over you. 
At this moment in Rainbow Six Siege, Blackbeard is not a counter to any specific utility or type of play.
Blackbeard however counters peeking from defenders, which is an essential aspect of R6 Siege.
No specific unique defensive utility counters Blackbeard R6 Siege. He is, however, susceptible to:
High fire rate weapons
Explosives
Runouts
 
How to play -
Blackbeard R6 Siege
ANGLE WATCHER
Currently, in R6 Siege Blackbeard is utilized primarily as an angle watcher who sits at locations where only his head is exposed to defenders.
His shield can still tank two shots, giving the player "extra lives." Thus BB remains an excellent choice for holding vital angles and limiting defenders options for rotations.
As an angle watcher, you will spend much of the round waiting for defenders to peek you or try to rotate through an angle that you are holding. Such a role requires advanced aim as a number of shots you will have on your opponent may be limited. Especially with the distinguished sound of Blackbeard's weapons – smart defenders will not peek attacker knowing that it is Blackbeard. 
EASY
Blackbeard is rather situational operator who does not bring much benefits with objectives located on floors without windows, especially basements.
He is easy to use, but currently requires better aim from player due to significantly lower HP of the shield.
Loadout guide -
Blackbeard R6 Siege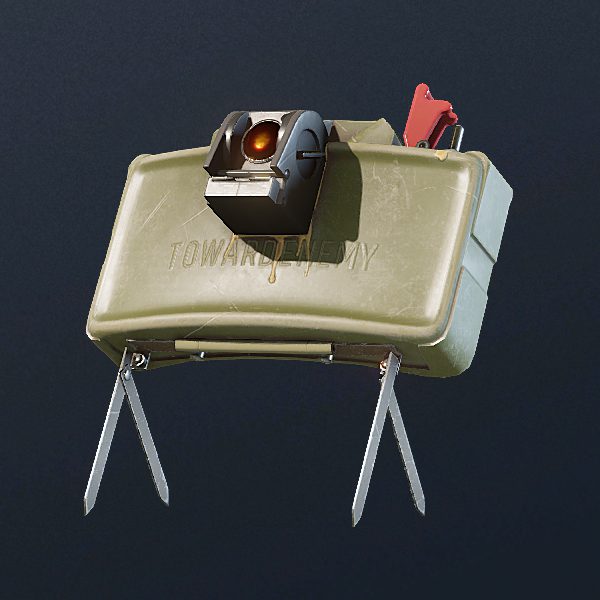 Anti-personnel explosive. Explodes when contact with the sensor is made, injuring or dealing lethal damage.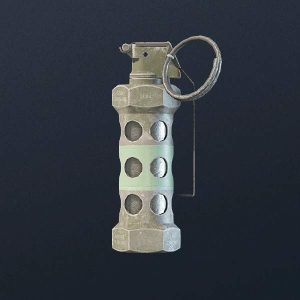 Camera deployable on walls to surveil areas.
Can see through smoke and survives direct shots to its front panel.
Loadout choices are an individual aspect, and rarely there is a "go-to" loadout in Rainbow Six Siege.
Sight choices are purely personal and depend on the player's playstyle, map, even objective & specific role.
Please treat the below suggestion as what it is – our preferences.
We encourage you to experiment to find your setup.
Remember, just because something works for someone else, does not mean it has to and will work for you!
Suggested loadout:
| | | | |
| --- | --- | --- | --- |
| Primary weapon | Barrel | Grip | Scope |
| MK17 CQB | Flash hider | Vertical grip | 1.5x scope |
| | | | |
| --- | --- | --- | --- |
| Secondary weapon | Barrel | Grip | Scope |
| Deagle | Muzzle brake | N/A | N/A |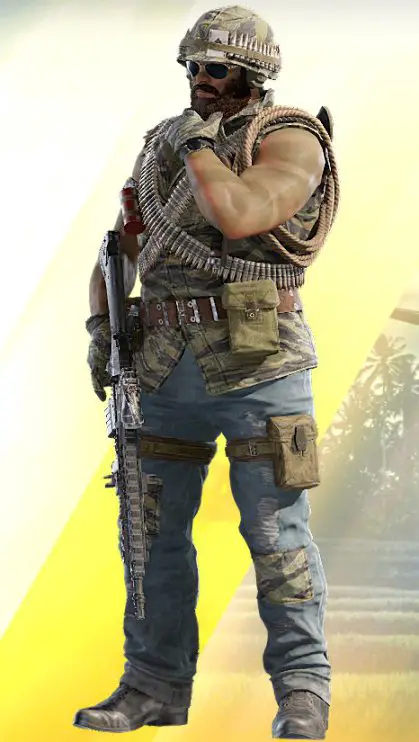 SR-25 is DMR available to Blackbeard, which is rather average from a statistics perspective but compensates with low recoil. 
When possible, I choose automatic weapons over DMRs, and Blackbeard is not an exception. However, if you like DMRs then SR-25 is a good option, especially with Blackbeard's playstyle and MK17 not the best weapon in the game. For DMR you should always equip Muzzle brake and Vertical grip.
MK17 CQB is one of the weakest ARs in R6 Siege, which is a trade-off for Blackbeard's face shields.
I recommend to equip Flash hider for best recoil control – horizontal recoil doesn't change much with Compensator.
MK17 has very high ADS time, but due to Blackbeard's role of angle watcher, we still recommend to use Vertical grip.
As BB, you're going to hold long angles frequently. Hence, we recommend picking 1.5x scope to ensure the best visibility on long-distance engagements.
Deagle is the only option
for Blackbeard's secondary. It has high damage per bullet, with a quite high kick. Luckily for
Valkyrie
, Ubisoft allowed Deagle to equip muzzle brake in the Y4S2 patch.
I suggest using a laser on this gun for desperate situations so you can hip fire enemies more effectively.
Stun grenades are an excellent tool for attackers who push aggressively impacted defenders. 
As an angle watcher, your synergy with Claymore is immense. No longer do you have to rely on teammates to place their utility in typical runouts spots. You can do it yourself when you select claymore!
Community Videos -
Blackbeard R6 Siege
Learn more about other R6 Siege operators!
Or go to list of all available Guides
Found our website useful?
Be the first to know about new content!