Rainbow Six Siege:
Year 6 Roadmap
New year, new changes to Rainbow Six Siege!
We are about to enter another year of content updates, with plenty of changes to gameplay and various systems within the game. Recently, Ubisoft has revealed the Rainbow Six Siege Year 6 roadmap which gives a taste of what to expect in 2021.
Here is a high level roadmap of what we can expect in the upcoming seasons:
Be the first to know about new content!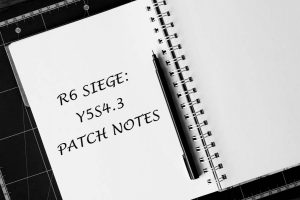 Operation Neon Dawn has been released by Ubisoft. The last season of Year 5 adds new defender – Aruni – and introduces tons of other changes!
Read More