Unofficial Portal dedicated to Rainbow Six Siege.
Everything you need to know to become a better player!
R6: Siege Center has been created by players for players.
Our goal is to deliver high-quality in-depth Rainbow Six Siege guides that will help players improve their skills.
We hope that you will find here useful content, whether you are new to the game or an experienced veteran!
For new or less experienced players, we recommend visiting our "GUIDES" section to learn how to attack, defend, and use operators in Siege.
Advanced and Professional Siege players may benefit the most from "Road to Mastery."
This section of the page aims to grow as a self-development center.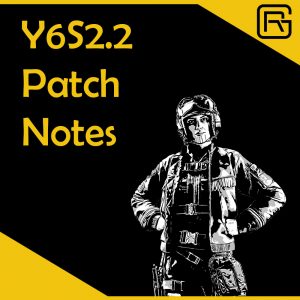 Mid season reinforcements for Y5S3 are available now! Rainbow Six Siege got operator balancing, guard brake animation for shields and yellow ping changes! Check here the full Y5S3.3 patch notes.
Read More
Expand your knowledge about various aspects of successfully attacking in Rainbow Six Siege.
Learn how to hold the objective side as a defender in Siege!
Learn more about the Content Creators who produce materials for Rainbow Six Siege:
who are they
where to find and follow
hardware and gear they use
Found our website useful?
Be the first to know about new content!