R6 Siege:
Roles on Defense
Learn more about defensive operators' roles in Rainbow Six Siege! 
Below the categorization of utility and assignment of operators to those roles is my subjective opinion. 
Some operators are assigned to couple roles as their playstyle is fluid.
The idea behind it is to give you:
an overview of what can be expected when playing on the offensive side and facing a defensive team with certain operators

an understanding of defending operators' strengths

the notion of which operator to play in case a specific playstyle is your preference.
I highly recommend that you read our in-depth guides for every operator you plan to play. They will give you a much more profound idea of:
desired playstyle

details on the utility and how to use it

counters and synergies

preferred loadout selection 
Main task:
Prevent the attacking team from opening holes in reinforced walls and hatches.
Advantage given:
During the preparation phase, defenders will use their reinforcements on vital walls and hatches, which are destructible otherwise.
By doing so, defenders limit options substantially for attackers for angles and entry points to the objective.
To breach through reinforced walls, attackers need to use Hard breachers' utility. As of the moment of writing this article, there are only 3 Hard breachers, namely:
Thermite
,
Hibana
, and
Maverick
.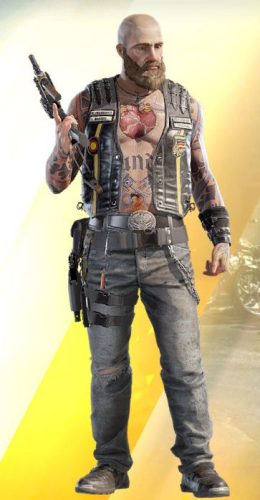 Therefore, breach denial defenders are an essential part of every successful team composition as they help defenders to:
limit number of entry points to the objective

disable lines of sight that defenders can be shot from

allow defenders to keep their preferred position
The only Hard breacher who is not countered by Breach Denial is Maverick.
Selecting Breach Denial defender(s) should be your team's main priority for sites where opening an objective wall gives attackers a significant advantage. This is the case with most of the sites in R6 Siege, but mainly with objectives where attackers can access it directly from outside of the building.
Operators included:
His Shock batteries electrify reinforced walls. Utility placed on such a wall (like Exothermic charges) is permanently destroyed.

Bandit can "Bandit trick" wall, which makes him superior from the breach denial perspective on walls.

His jammers block breaching utility within an effective radius from detonation. Breaching utility is not destroyed but jammed for as long as jammer remains active.

Kaid's Electroclaw is throwable, making him the only breach denial defender with a possibility to prevent the opening of hatches. Besides specific locations where

Mute

jammer is capable of impacting hatch breaching. Similarly to

Bandit

, Kaid's gadget electrifies objects. The main difference being activation time needed for Electroclaw to be effective – prevents "Bandit tricking" with

Kaid

.
Main task:
Prevent the offensive team from gathering information about defenders' location and gadget placement.
Advantage given:
Droning is one of the most essential activities on the attacking end. When done correctly by attackers and allowed by defense, information gathered by utilizing drones can give attackers immense advantage.
Each Anti-Intel defender gives a different type of counter to drones.
However, defenders in this group can make droning more challenging by either disabling, capturing, or even capturing drones (only Mozzie).
In case they are unable to deal with a drone permanently, they may prevent its access to the particular key area.
Operators included:
A recent addition to the Rainbow Six Siege roster, Mozzie is specialized in denying access to drones and even capturing them! Once a drone is captured, Mozzie can utilize it just like attackers would.
The most intel-denial oriented defender from those operators who are also categorized as Breach denial. Mute's jammers impact drones within their effective range. This characteristic allows him to jam drones even through surfaces when placed correctly in the right circumstances.