Rainbow Six Siege
Free to Play
on Xbox Game Pass
The concept of Rainbow Six Siege free to play may once have been a lofty pipedream. As attainable as it is, an irresistible proposition. However, that hasn't stopped Microsoft from doing the unthinkable.
With Rainbow Six Siege on Xbox Game Pass, Microsoft adds yet another high-profile IP, to its endless line-up of titles. In what is soon shaping up to be a seamless banquet of gems swelling in size and scale with each passing day. Every entry, playing its part in Microsoft's new business venture into subscription service gaming.
For fans of FPS games, Rainbow Six Siege brings an element of intensity to the battleground. Most notably, via its sharp focus on 5V5 competitive play, and tactical, team-based shootouts.
After a slightly shaky start by some estimations, Rainbow Six Siege has refined over time, to become a fiercely fun, and rocksteady shooter. Except, for when you're in the enemy's line of fire. Rainbow Six Siege free to play, may, for some, come as a shock to the system. Albeit its inclusion on the game pass roster only serves to bolster an already compelling line-up.
Here is how it all went down. Let's gear up on the double, and ground pound our way to victory. Can I get a Hooah!
Microsoft Announce Rainbow Six Siege Free to Play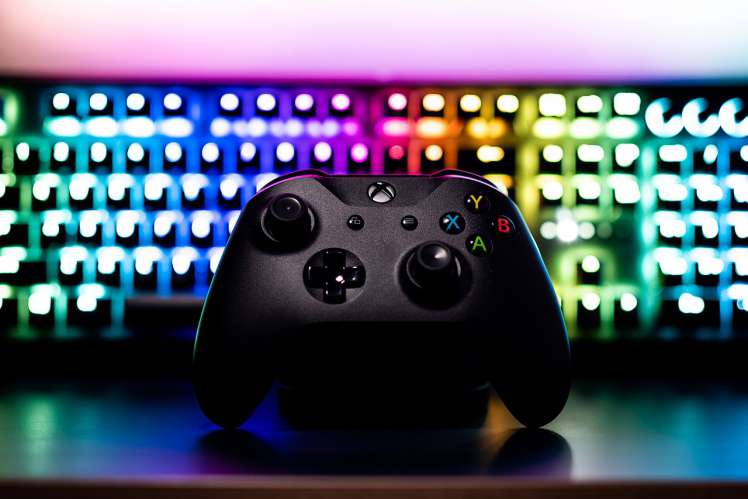 On Monday, in a blog post via Xbox Wire, Xbox Game Pass Community Manager, Megan Spurr, divulged the details to its die-hard player base. Thus, outlining the mouth-watering info of when and where RS6 will arrive. 
"Tom Clancy's Rainbow Six Siege is coming to Console with Xbox Game Pass and cloud gaming on Android devices with Xbox Game Pass Ultimate on October 22."
Under the umbrella of Xbox, Rainbow Six Siege on Game Pass seeks to attract players over to Microsoft's marketable platform. Which, according to Spurr, will continue to keep gamers hooked into the experience, "through the constant addition of new operators and maps."
Exciting times for sure. Precisely what those new maps entail, remains a mystery. Perhaps we'll see a revival of past classics? Over time, Rainbow Six Siege has taken pride in a depth of diversity. Especially when it comes to operators and the battlegrounds in which they roam.
On top of that, there's the aspect of value for money. Typically, the game fetches for a price of $20. Ultimately, having access to the game, on top of so many more, for a monthly subscription cost is well worth the investment.
Is Rainbow Six Siege Free to Play
without Xbox Game Pass?
First off, to fully make use of Rainbow Six Siege going free to play, you'll need to grab an Xbox Game Pass Ultimate. Priced at $14.99 this monthly subscription service gives gamers access to Microsoft PC and console games, in addition to the xCloud streaming service.
If you're a newcomer, though, you can get your hands on the first month for a measly $1. At the same time, the standard Xbox Pass costs $9.99.
So overall, no excuses not to make full use of the recent Rainbow Six Siege game pass inclusion, which comes into effect from, October 22.
Whatever you do, don't miss out!
Rainbow Six Siege has, as it stands, a very substantial player base of around 60 million dedicated users. So, from the outside looking in, making the game even more available to a broader audience is a wise move. Whether or not it nails the landing, we'll have to wait and see. But so far, so good, for Siege.
Watch your six and don't forget to stick with us for further future updates in the coming weeks and months.
Rainbow Six Siege is unusual. And, in many ways, one-of-a-kind, in that it promotes player freedom. Fundamentally, aspects like destructible environments, and unique operators with versatile devices, create a more methodical shooter. Which, in turn, places greater emphasis on strategy, as opposed to all-out, run-and-gun tactics.
In keeping with tradition, we'd like to witness updates continue to roll out. After all, new additions are vital in keeping a player base sustained over time. Hopefully, Rainbow Six Siege, as a free to play commodity, doesn't subtract from the attention it's currently receiving.
And so, developers continue to push the game forward onto bigger and brighter things. That remains my hope, at least.
What are your impressions of Rainbow Six Siege Free to Play?
Furthermore, are you happy to see Rainbow Six Siege on Game Pass? 
As always, we appreciate all contributions. So why not hit us up, down in the comments.
Now if you don't mind, I've got some troops that need their sixes saved.
Be the first to know about new content!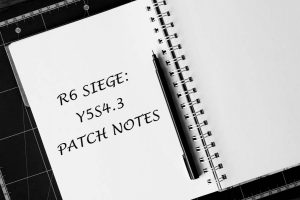 Mid season reinforcements for Y5S4 are available now! Rainbow Six Siege got operator balancing – Ash & Zofia nerfs. Buck, Kali & Echo buffs.
Check here the full Y5S4.3 patch notes.
Read More
Operation Neon Dawn has been released by Ubisoft. The last season of Year 5 adds new defender – Aruni – and introduces tons of other changes!
Read More