R6 SIEGE NAM
Pro League
format changes
Rainbow Six Siege Esports scene is going through some major overhaul.
In this article, we will list changes implemented to the NAM Pro League scene and discuss the potential impact on the professional scene of Rainbow Six Siege.
CHANGES TO R6
NAM PRO LEAGUE FORMAT:
As a summary, the Pro League for Rainbow Six Siege will move away from its original
ESL
format and shift into an offline schedule.
Here's a 2020 Pro League timeline provided by Ubisoft in the linked article:
Ubisoft's article contains a lot of information, so let's wrap it all up based on what we know so far:
New Pro League will be a yearly competition split into 3 seasons
Due to the pandemic situation, the 2020 competition will understandably have only 2 seasons.
NAM will be split into US and Canada divisions
Canadian league will be an online event and, unlike the US league, will have open qualifiers.
US Seasons are now offline, played in Las Vegas
Players participating in the US division will be located in Las Vegas and will play offline, similarly to major LAN tournaments.
Teams will have weekly matches in a format of best-of-three. This is a significant change from the previous 1 map matches.
US division will consist of 8 teams
The original plan from Ubisoft was 10, but the developer couldn't get enough teams to provide proper support to players for the offline league (housing, etc).
Each season will conclude with a Major
Major will consist of 16 best teams in the world, so it basically replaces Season finals present in the previous ESL R6 Siege format.
Regional Pro League year will conclude with Regional finals
Results in Majors will have an impact on participation in the North American Finals.
We haven't seen the exact details on the impact of Regional finals on participation in Yearly Six Invitationals, but it's safe to assume that the reward will be significant – either regional winner gets guaranteed placement in the Six Invitational tournament or is provided with a substantial amount of Global Standings Points
Each Pro League year will conclude with Six Invitational
Seems that Ubisoft is not implementing any changes here beside potential modification to the participants' selection process
Global Standings Points will be introduced
Thorough the year teams will be awarded GSP for their performance.
No details were shared yet but I assume this means standings in regional rankings by the end of each season, results in Majors, and performance in Regional finals might be distributed in a weighted system.
Challenger leagues will consist of 8 teams in each national division
Ubisoft's article mentions broadcasting Challenger matches. Hopefully, the level of competition and broadcasting will be sufficient to bring interest to this league.
The best team from the Challenger league will face off the last team in respective Pro League division for a spot in next season's Pro League.
OPINION PIECE ABOUT THE CHANGES:
Season best-of-three matches sound awesome!
I was never a big fan of 1-map matches. Results of matches in such a format rely heavily on:
map preferences
Every team, even the best, has maps on which they perform better and those maps that they prefer to skip.
being warmed up
Some teams just start matches slower, while others are ready from the get-go. With best-of-one, we tend to see matches where by the time both teams are firing on all cylinders, the match is basically over.
luck
At times an unfortunate disconnect, technical problem, or simply one of many bugs in Rainbow Six Siege can significantly influence match with a limited number of rounds.
The new format of best-of-three matches, on the other hand, will benefit teams with strong character and consistency over time.
Teams that can stay strong together as a cohesive unit, even when things do not go well, and recover on the second map will benefit greatly from format changes!
Personally, I cannot wait for some crazy comebacks!
Last but not least, the more rounds the better for us – fans of Rainbow Six Siege Pro League!
Global Standings Points could be a positive change...
…if implemented well!
GSP may improve the quality of matches played at the end of the season. In
ESL
format, some last matches of the season did not really matter from a standings perspective.
Teams that neither had a chance to qualify, nor a risk of relegations would often take such matches lightly, and even "save strats".
Such matches can be fun to watch – seeing Tachanka brought by Pros or rushes can be entertaining for a moment.
However, the effect was a noticeable drop in quality and effort put by certain teams.
With a Global Standings Points system, on the other hand, teams might still be incentivized to perform well even without a chance to qualify for the upcoming Major.
Challenger league could use a boost in popularity!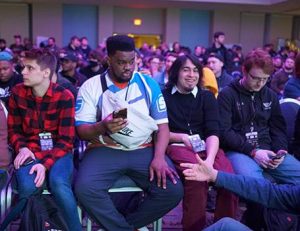 I hope Ubisoft can deliver on giving Challenger league more spotlight and attention.
NA Challenger League Season XI Youtube channel (not sure this is official or fan-made, though) had abysmal 300 subscribers on Youtube.
The longevity of the esports scene of Rainbow Six Siege depends on tons of factors.
The quality of new talent is one of them.
Without new players on the scene, the Pro League might grow stale over time. Fresh mindset and tactics can be powerful in exciting crowds. We need that new hero or villain to root for or against.
Furthermore, without proper marketing and financing of Challenger league teams that ascend to the Pro League might struggle to find proper sponsor options. As we learned on the example of Evil Geniuses and Luminosity Gaming rosters, proper organizational backing plays a major role in participation in the Pro League.
I am a bit skeptical about the effort Ubisoft will put to the Challenger league but hope to be positively surprised!
Those are our thoughts on format changes to the Pro League format announced for the NAM region. We will follow the development in Pro League changes to see how the situation unfolds. For now, thanks for reading!
What do you think about the upcoming changes? 
Do you like this new direction of the R6 Siege Pro League?
Let us know in the comments below!
Be the first to know about new content!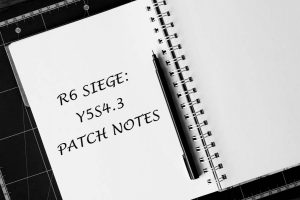 Mid season reinforcements for Y5S4 are available now! Rainbow Six Siege got operator balancing – Ash & Zofia nerfs. Buck, Kali & Echo buffs.
Check here the full Y5S4.3 patch notes.
Read More
Operation Neon Dawn has been released by Ubisoft. The last season of Year 5 adds new defender – Aruni – and introduces tons of other changes!
Read More